Visit Our Newly Renovated Showroom
Showcasing a variety of displays including granite, marble, porcelain and soapstone.
We offer samples from industry-leading manufacturers:
CORIAN QUARTZ, HANSTONE, VICOSTONE, LAPITEC, NEOLITH & COSENTINO.
Marble, Granite, Soapstone, Quartz & Porcelain surfaces in
London, Ontario
You can find our comprehensive selection of natural, man-made and recycled stone products 
in our London, Ontario showroom.
We do everything from kitchen and vanity countertops to fireplace surrounds and wall cladding!
Our products are always completed with the highest level of precision and quality.
Book a stone installation in London, Ontario, and surrounding areas.
For the residential industry, we provide and install tiles in a variety of materials.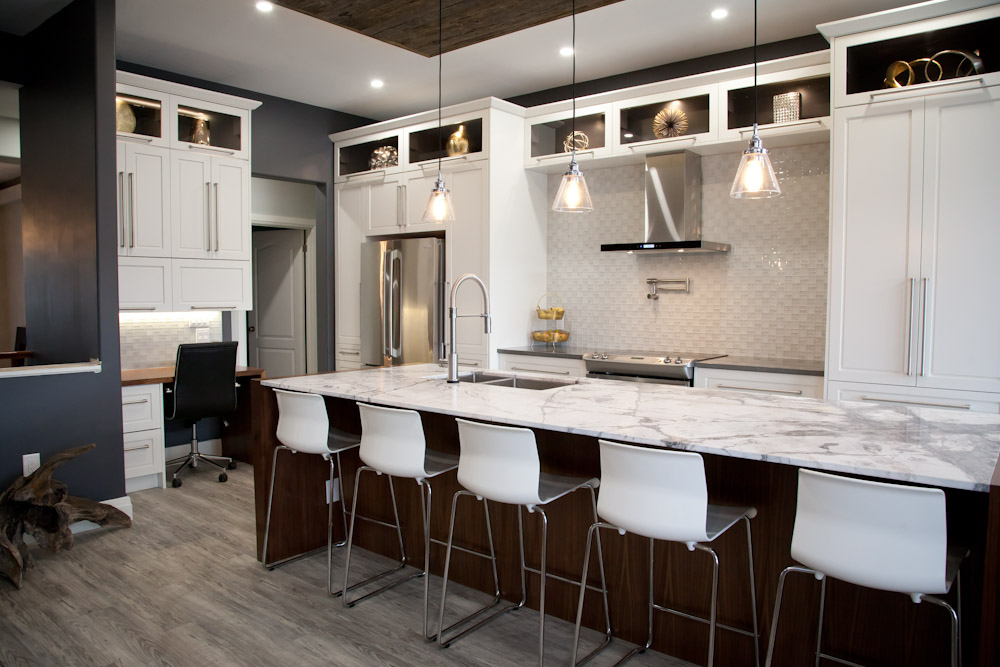 High-Quality Natural Stone Tiles
Repair & Installation
We provide only the best craftsmanship and natural stone In London and Southwestern Ontario, Bernardo Group Ltd. is a leader in natural stone countertops. Our objective is to give the greatest quality workmanship and natural stone option to our customers while keeping our prices low. 
We get our natural granite from the best sources. Granite countertops from Bernardo Group Ltd. are long-lasting and come in a range of colours. 
We assure a flawless fit by cutting to the exact size and form of your area, as well as providing customized edge profiles to suit your preferences.
Custom Residential Natural Stone Installer For Bathrooms & Kitchens
Do you want to renovate your kitchen or bathroom? We can take your dream and make it a reality in your home. There are numerous factors to consider, so let us assist you in simplifying the process of selecting a new granite or quartz countertop. Not to worry, we have designers on hand to assist you every step of the way! 
View our residential services to learn more about what we offer. 
We believe in supporting and participating in projects that assist to transform a community into the kind of place where we all want to live. We believe in giving back to the communities we serve, including London, Middlesex County, and the surrounding areas. 
For a list of charities, sponsorships, and community activities in which we are proud to participate, click the button below.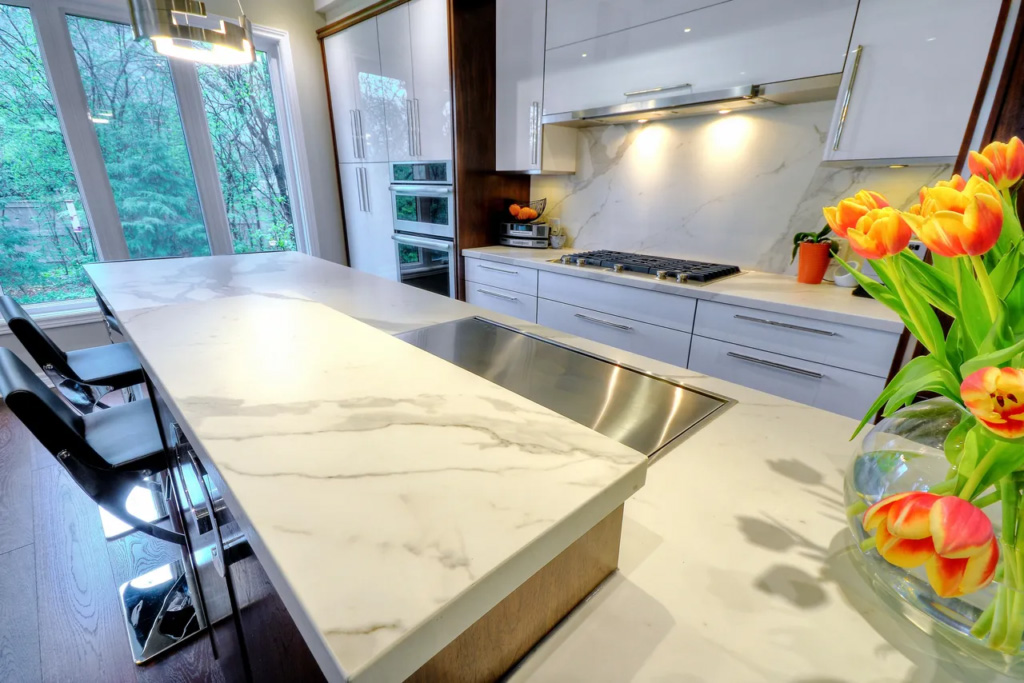 Natural Stone Countertops, Backsplashes, Fireplaces
Bernardo Group Ltd. has serviced the construction industry since 1934, building a reputation for professionalism, integrity and dependability as a commercial flooring contractor, residential natural stone renovator, and a natural stone manufacturer.
Quartz, Granite, Marble, Porcelain, and Limestone
We have a complete showroom open to the public as well as construction and design professionals.  Our scope of work includes countertops, backsplashes, vanities and fireplaces.  We showcase a variety of samples including quartz, granite, marble, porcelain and slate.
Excellent service and quality.