Granite countertops are a popular choice for kitchen and bathroom countertops. They are beautiful and durable, and they can last for many years with proper care. In this blog post, we will discuss the process of installing granite countertops in your home. We will cover everything from choosing the right Granite to hiring a professional installer. So if you are considering installing Granite countertops in your home, read on!
Why Choose Granite For Countertops?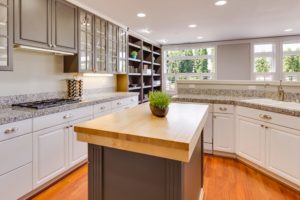 When choosing Granite for your countertops, it is important to select a color and pattern that will complement your home's décor. There are many different Granite colors and patterns to choose from, so you are sure to find one that fits your style.
Once you have chosen the right Granite, it is time to find a professional installer. Granite countertops are not easy to install, so it is important to find someone who is experienced and has done this type of work before. Make sure to get references from the installer and read reviews online before hiring anyone.
Installing Granite Countertops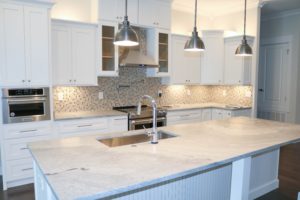 Installing Granite countertops can be a bit tricky, but with the help of a professional installer, it will be a breeze. Granite countertops are a great investment for your home and will last for many years to come. So if you are considering installing Granite countertops, keep these things in mind! View our services to learn more about natural stone residential installation services for bathrooms, kitchens, and more.
We hope this blog post was helpful in giving you some information about installing Granite counter